Off-road transport and handling
Is your final destination difficult to reach or sensitive because of your business? Are your passages narrow, or is a certain room particularly high to reach without a lift? Our specialized teams are equipped with advanced delivery equipment for manoeuvring in any type of environment (load elevators, stair lifts...).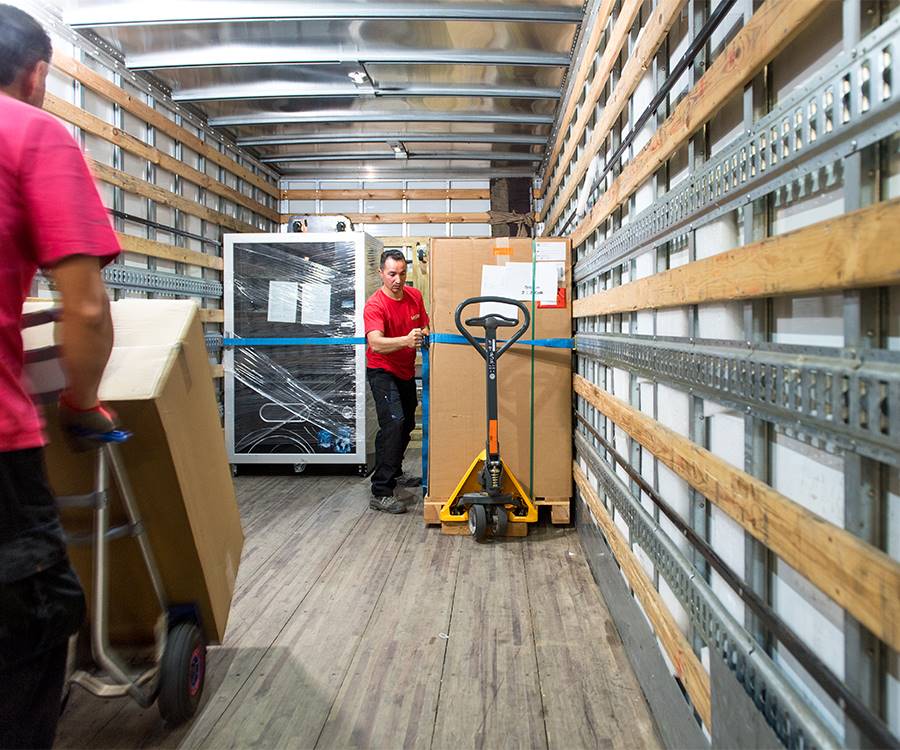 Since they are used to the fragility and sensitivity of your equipment, our drivers, porters and technicians are hand-picked and specifically trained to work with precision and care. Their competence ensures the safe delivery and installation of your most fragile equipment. In case of great complexity, our teams benefit from more support.

With this know-how and many years of experience, they invariably operate with excellence, regardless of the degree of difficulty of the transport and the installation.
Découvrez l'étendue de nos services par secteur