Mozer and intelligent storage
Wanting to offer its customers a complete service and to meet the requirements of the market, Mozer has developed a tailor-made solution for the management of its various depots and its stock management. Concretely? A WMS (Warehouse Management System) has been set up. This allows a dynamic and computerized management of the customers' stocks.
A simple and intuitive web portal allows customers to securely access their stock: reporting, photos, description, catalogue, performance indicators... In practice, the portal displays in real time the quantity of each piece in stock. It also allows you to track all incoming and outgoing feeds. The advantages of a computerized stock management are legion.
Our storage services
Our warehouses and specific storage spaces have been designed to provide a very high degree of safety and protection to your equipment. Our services include:
Reception of equipment and goods
Quality control
Computerized storage and inventory
Professional packaging and unpacking
Automatic labelling
Assembly
Fast track
Customs procedure
From reception to assembly, each step of the storage process is highly secure.

Our deposits and their accesses are equipped in order to offer you optimum logistic efficiency and to preserve your equipment and goods in the best conditions.
In Belgium and elsewhere
Thanks to our TENESO network, the European leader in high-tech transport, we are able to offer you storage space and services for your projects with an international dimension, throughout Europe.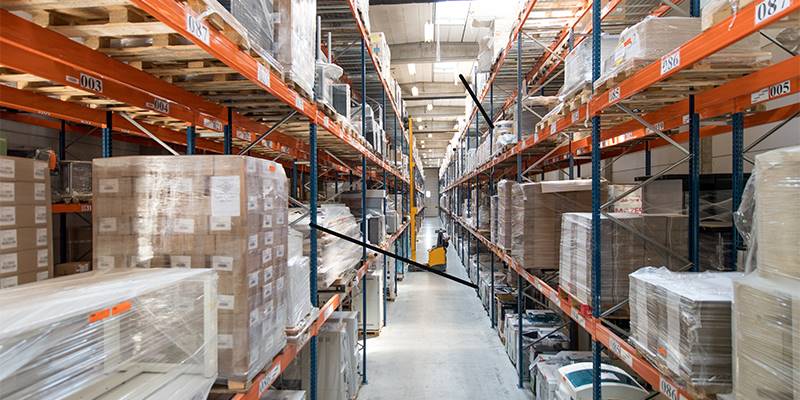 Découvrez l'étendue de nos services par secteur