Transport and installation of cash dispensers
Mozer is the privileged partner of the largest Belgian manufacturers, banking and financial institutions for the transport and installation of cash dispensers.
The scope of our logistic services includes prior technical analysis, the storage, assembly, installation and modification of the wall in order to be able to integrate the ATM. All in the interest of efficiency and performance.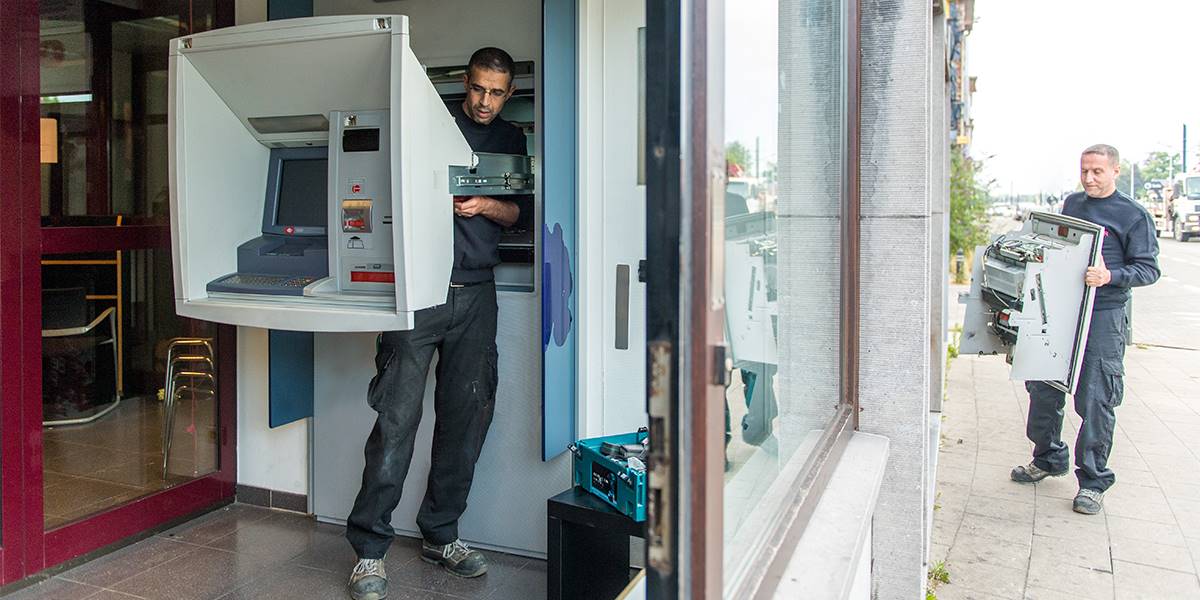 The professionalism that our teams have shown throughout these different stages has made our reputation in this field.
Découvrez l'étendue de nos services par secteur